Murder Mystery Dinners
Be a Dining Detective
We'll keep you guessing (and laughing) until you finish dessert!
Murder Mystery Experience
The Murder Mystery Company invites you to put on your detective hat and solve a case during an interactive dinner at The Old Spaghetti Factory.
This national award-winning theater company brings its signature brand of comedy and suspense to pair with three spectacular courses of Old Spaghetti Factory cuisine.
An Evening of Murder, Mystery, and a Lot of Laughs!
Get tickets now to this two-hour interactive murder mystery dinner. The show combines the best of Old Spaghetti Factory food and immersion theater for a magnificent experience to dazzle your senses. Whether you're looking for a one-of-a-kind date, girls' night out, or memorable outing, you're sure to be delighted.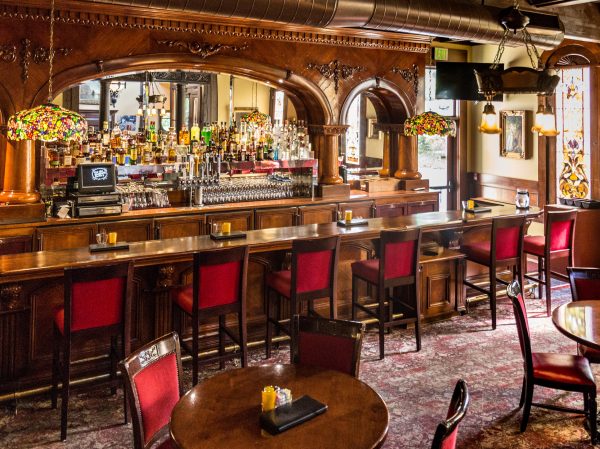 Once in a Generation Dinner Theater Experience
Unlike other theatrical shows, The Murder Mystery Company experiences are completely interactive and immersive. From the moment you enter to take your seat, you are a part of the action. You witness a crime, assemble clues, interrogate suspects, and solve the crime, all before you finish your dessert! Work with your entire table to solve this live-action game of Clue. Put on your detective hat, dust off your magnifying glass, and solve a case that will keep you guessing (and laughing) until the end!
Call 888-643-2583 or visit The Murder Mystery Company.
Where Can I Solve a Mystery?
Find out if an Old Spaghetti Factory near you offers Murder Mystery Dinners.